Minister Ivan Tasovach visited Azerbaijan Republic @ 29 June 2015 12:39 PM
---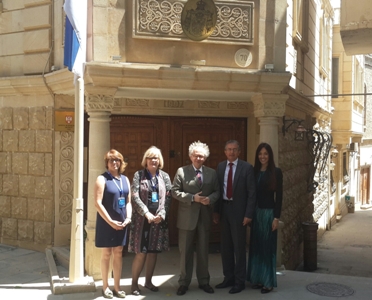 Minister of Culture and Information Ivan Tasovach participated in the Third World Forum on Intercultural Dialogue, which has held on 18-19 May in Baku, in order to promote tolerance, confidence building and eliminating the disagreements between different civilizations, cultures and religions.
The Forum was attended also by Mira Nikolich - Assistant Minister for East Multilateral cooperation, and Asya Durres Muntean - Assistant for International Cooperation, European Integration and Projects of the Ministry of Culture and Information and Elena Marinkovic - Chief of the Minister of Culture and Information.
Minister Tasovach and forum participants from the Republic of Serbia visited the embassy and had a longer and stimulating conversation.
---