Azerbaijan sent humanitarian aid to Serbia to help the people suffering from devastating floods @ 21 May 2014 10:16 AM
---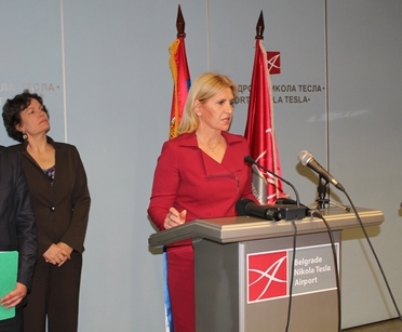 The humanitarian aid was sent to Serbia by the country's Emergency Situations Ministry at the order of President Iof the Republic of Azerbaijan lham Aliyev.
First lady of Serbia Dragica Nikolic, Deputy Premier, Public Administration and Local Self-Government Minister Kori Udovicki, Adviser to the President Jasmina Mitrovic Maric, deputies of Belgrade Mayor Irena Vujovic and Goran Vesic, staff members of the Azerbaijani Embassy, and others received the aid at a ceremony in Belgrade's airport.
Speaking at a press-conference held afterwards, Serbian first lady praised Azerbaijan's humanitarian aid and thanked the Azerbaijani people and President Aliyev.
The aid included 12 motor boats of various sizes, 260 tents, 300 camp beds, 1,500 blankets, 40 power generators, 20 water pumps, and so on.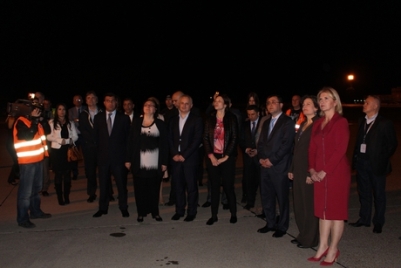 ---