On 17th February 2014 the Embassy of the Republic of Serbia in Baku hosted a reception on the occasion of the Statehood Day of the Republic of Serbia @ 19 February 2014 02:19 PM
---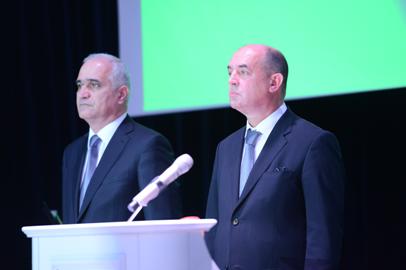 Ambassador Mr. Zoran Vajović spoke about the historical origin of the Statehood Day of Serbia, and emphasized the strategic partnership between Serbia and Azerbaijan.
The Minister of Economy and Industry of the Republic of Azerbaijan, Mr. Shahin Mustafayev, delivered the congratulations from the President Mr. Ilham Aliyev and Government of the Republic of Azerbaijan. Minister Mustafayev said that bilateral relations between the two countries are developing and the partnership is based on friendship ties. Mr. Mustafayev expressed the hope that traditional relations based on friendship and cooperation will be further strengthened.
Ambassador Zoran Vajovic was presented the Medal of the Serbian flag in the third degree to the President of Space TV and Radio Company Mr. Vagif Mustafayev, who was awarded by the President of the Republic of Serbia Mr. Tomislav Nikolic.
The event was attended by state and government officials, members of parliaments, ambassadors of foreign countries accredited to Azerbaijan, and public figures.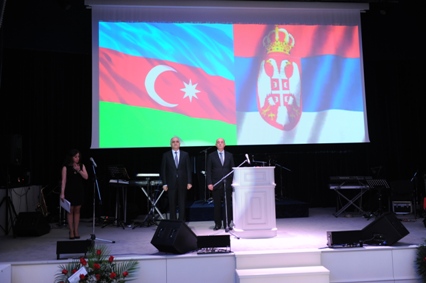 ---