Ambassador of Serbia Mr. Zoran Vajovic visited to Baku Higher Oil School @ 19 February 2014 11:27 AM
---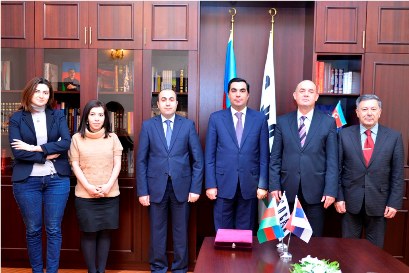 On February 11, 2014 the Ambassador of Serbia Mr. Zoran Vajovic visited Baku Higher Oil School. The Rector of Baku Higher Oil School Mr. Elmar Gasimov told that the educational institution was established on November 29, 2011 via a decree of President Mr. Ilham Aliyev and was assigned the status of a state institution under SOCAR. Mr. E. Gasimov noted that, despite the fact that the Baku Higher Oil School was established in 2012, it became an absolute leader in terms of enrollment of students, according to the ranking of higher education institutions prepared by the State Students Admission Commission. Gasimov said that last year the BHOS offered two enrollment programs - 'Petroleum engineering' and 'Chemical engineering', whereas starting this year the third program - 'Process Automation Engineering' will be introduced as well.
Ambassador Vajovic appreciated the international projects of State Oil Company of Azerbaijan, and noted that the oil and gas industry of the country developing very successfully. During the meeting were discussed future prospects of cooperation between universities in the sphere of exchange students and teachers and implementation of various programs.
The diploma "Honorary Guest of Baku Higher Oil School " was awarded to the Ambassador Zoran Vajovic.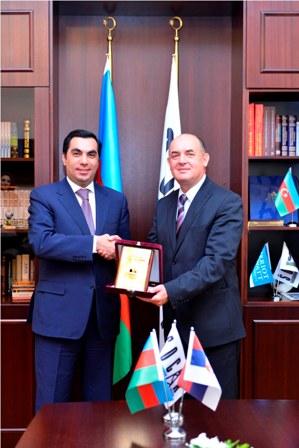 ---