The 28th Regional Conference of UN Food and Agriculture Organization (FAO) for Europe started on 19th of April, 2012 in Azerbaijani capital, Baku. @ 19 July 2013 10:42 AM
---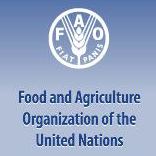 The Serbian delegation, led by State Secretary of the Ministry of Agriculture, Trade, Forestry and Water Management Mr.Ljubisa Dimitrijevic, as well Chief of the Unit for Multilateral International Cooperation Mrs. Jelena Scepanovic is participating on the 28th Regional Conference of UN Food and Agriculture Organization (FAO) for Europe, which started on 19th of April, 2012 in Azerbaijani capital, Baku.
President of the Republic of Azerbaijan Mr.Ilham Aliyev has welcomed the delegates at the opening ceremony of the UN Food and Agriculture Organization's 28th Regional Conference for Europe. It follows the 37th session of the FAO European Commission on Agriculture, which was held on 17th of April, 2012.
The Republic of Serbia is a FAO member since 2001.
---